The TT Fossil Preparation Pen is a very versatile fossil preparation pen. Enduringly popular and the workhorse of much general fossil preparation over many years now. Countless numbers are regularly in use in many localities worldwide.
Deceptively powerful, and genuinely capable of truly fine finishing work, yet with a surprisingly meagre air consumption too. It has a wide power range and is easily and instantly varied for close or fast work.
Designed and manufactured solely by us to the highest fossil focused specifications without compromise.
We maintain 100% quality control and 100% total spares backup and service support.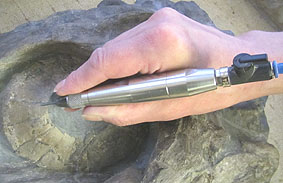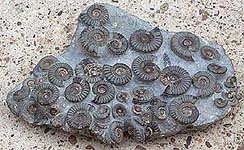 A trio of Upper & Lower lias Whitby Fossils. All done with the TT pen
The Eye of an Ichthyosaur being revealed, a multi block of Arnioceras Ammonites and a Dactylioceras Ammonite.